We are a team of experts in technology and business consulting. Our goal is to partner with you in making your great ideas come to life.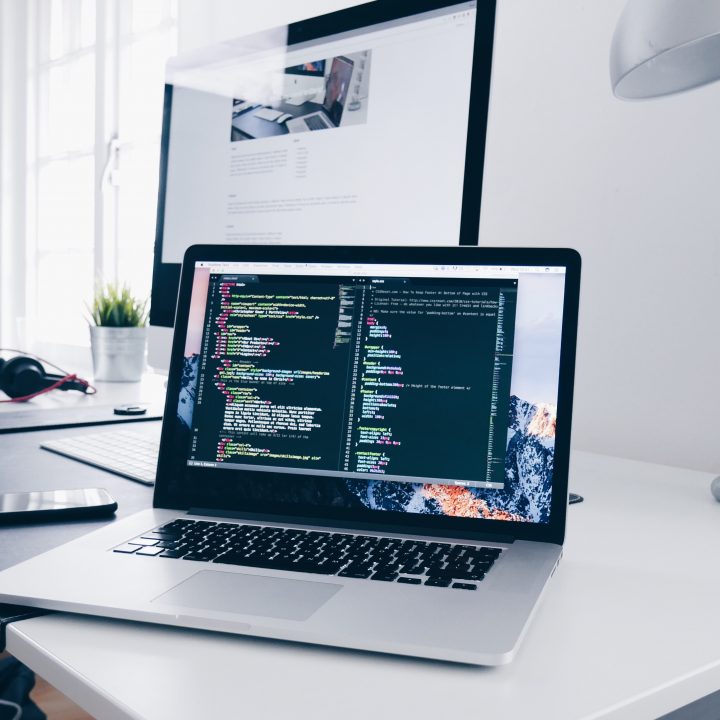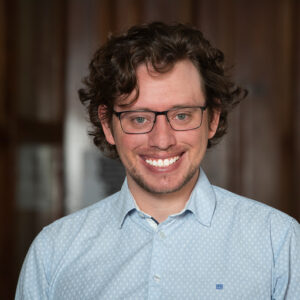 Jason Crawford
Founder & President
Arcada's founder and CEO, Jason is a multi-stack engineer with a proven track record in complex application architecture. Before founding Arcada Labs, he worked as a senior engineer at a company in Portland where he built applications for NASDAQ, Bi-Mart, and Lensbaby, picking up a dozen programming languages along the way. Within a few years, he bought out that same employer and moved his clients over to his own brand, Arcada Labs, with the goal of providing a top-quality service to individuals and businesses of all sizes. Jason has built a reputation for offering efficiency, responsiveness, and strong positive results for clients.
Originally from Los Angeles, Jason completed his university degree in biology and classical piano. He has been honing his skills in business and technology since the year 2000, when he started his first small IT business. By 2009, he had founded his own formal IT company which quickly became the top-rated service on Yelp for the greater LA area. When he is not applying his creative energy to development and business, he can often be found on his bicycle, exploring the nearest mountain or volcano.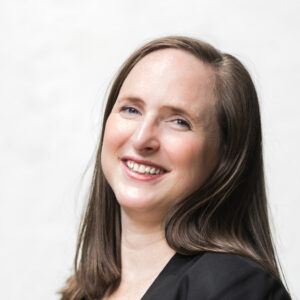 Ashley Aue
Director of Operations
Ashley joins the Arcada Lab teams from a 10+ year career in public and non-profit management. Ashley has worked across a number of sectors – from health care to education, international development to mental health and youth and family advocacy services. Ashley applies strong organizational, analytical, and interpersonal skills to her work, and enjoys working with clients and partners across all different sectors to understand their interests and needs, and ensure efficient and effective results on any and all projects.
Ashley has lived all over (and outside of) the US but she has roots in the Midwest, and still carries lots of Detroit, MI pride! She has a BA in Psychology from Grand Valley State University in Michigan, and a Master of Public Policy from the University of Chicago. Her passion for backpacking and the outdoors once took her the full length of the Appalachian Trail, but these days she spends her free time exploring the hills, wildlife, and bugs of the neighborhood with her two small children.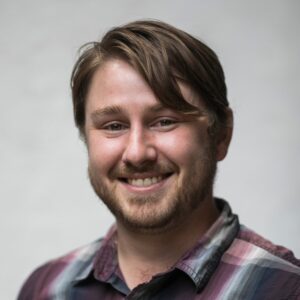 Ben Follett
Director of Marketing
Ben is a business development and strategy professional with over 7 years of experience running marketing in a wide range of industries, from luxury travel to freelance market research. He has also started his own coffee and textile company based out of Guatemala, where he currently resides with his better half and business partner.
Originally from Cochrane, a small town in Western Canada, Ben studied History and International Relations as an undergraduate at the University of Calgary before getting an MBA with a focus on Marketing from McGill University in Montréal. He has always felt at home in the ice and snow and, as a result, his hobbies include hockey and skiing. One of his main passions has always been wandering around the world's mountains and forests on one of his many hikes.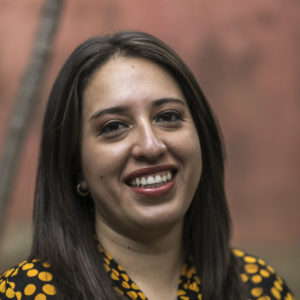 Liza de León
Lead Project Manager
Liza de Leon is a highly-skilled business developer and project manager, with experience working in the public and private sectors. With a degree in Architecture and Interior Design, she applies a keen eye and attention to detail to her work as Project Manager, leaving no stone unturned. With over 8 years in both, public and private companies, Liza has experience in management consultation, team building, professional development, strategic implementation, and company collaboration.
Originally from Guatemala, Liza loves to visit new countries and learn about different cultures, and has traveled and lived all over the world – from Australia to Europe to Asia. When she's not at the office sharing completely on-point GIFs with the team, she is planning her next trip around the world.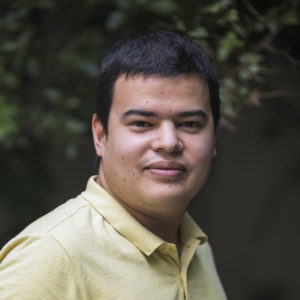 Walter Aceituno
Lead Developer
Walter is a highly experienced full-stack developer with over 6 years of experience, who holds a degree in Systems and Information Engineering. In addition to working as both and front-end and back-end developer on a number of complex projects, Walter also has experience as a Scrum Master and SYS administrator. He is a natural problem-solver, who loves to tackle complex challenges and is always looking to create ways to make our clients' lives easier.
When Walter is not experimenting with new technologies and programming languages, he is collecting cards, or exploring the anime world – reading manga or watching anime. A true programmer at heart, Walter also loves to play video games and hopes to eventually begin developing new games.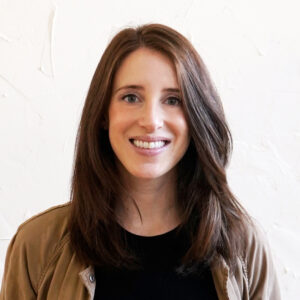 Katie Swick
Lead UX/UI Designer
Katie has been working with Arcada Labs since 2018, and has more than 11 years experience as a designer. With a multi-disciplinary design background, Katie works with individuals and organizations on all different types of projects, with the expertise to transform their ideas into visuals that meet and exceed client expectations. Katie offers versatility of design and a creative and intuitive approach, ensuring that each final product supports the client's mission far into the future.
Katie has a Bachelors in Business Marketing from the University of Rhode Island. She grew up in Connecticut and New York, and later traded the east coast for the west – currently living in Portland, OR. When Katie isn't in the office with her one-eyed cat Will, you can find her blasting 90's country on her way to a beautiful Pacific Northwest hike, beating her friends at game night, working on DIY house projects, or making her signature Crunchwraps with her family.